Servicing Vehicle Owners for Nearly Two Decades!
Financial Security Against Repair Costs Like These…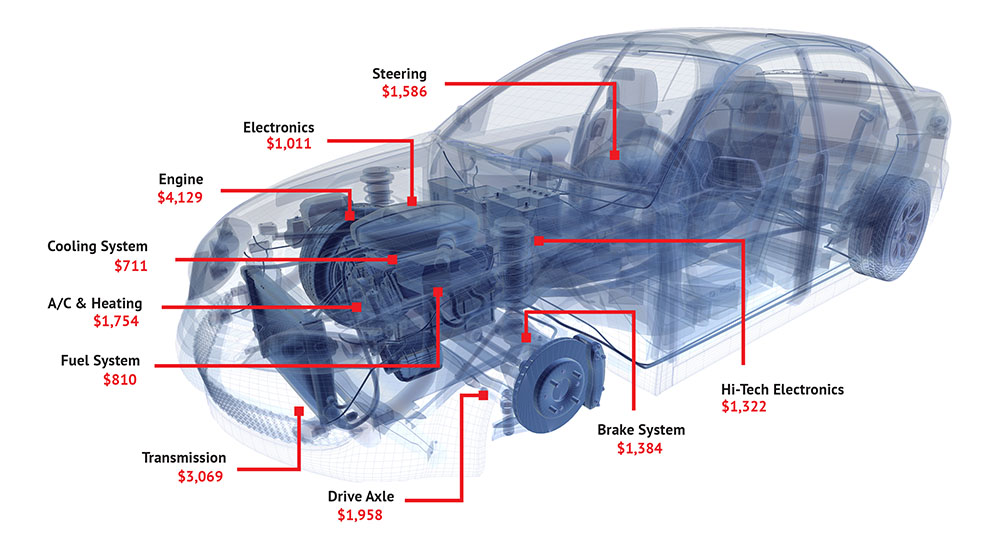 Repair costs represent average claim amount.
ADDITIONAL BENEFITS OF THE TECH CHOICE
GET COVERED TODAY!
You already have insurance if someone or something damages your car. The Tech Choice is insurance for when your vehicle
becomes damaged due to mechanical failure. It's Protection! It's Financial Security!
The experience has been great since the beginning! The Tech Choice has fixed my air conditioning, power door locks and even a put a new transmission in my Ford Explorer.
– Terry Ryals
The Tech Choice has great customer service, their staff is quick and reliable. When I needed a new battery for my GMC Yukon they were swift in getting me a new one.
– Nancy Perez
My experience has been great I have a five-year warranty on my car. So far the policy has actually paid for itself, I'm delighted!
– Wynne Pynn
Everything was made simple and easy that's what interested me. The price was very reasonable too.
– Bruce Wilson
The Tech Choice has great customer service, especially when to communication. I can always count on their feedback when I need something. The Tech Choice has absolutely held up their promises in protecting my vehicle. Would recommend!
– Enrique Hernandez
The Tech Choice makes a great policy; they do exactly what they say they will do. I would recommend this coverage to anybody. I will use The Tech Choice for all of my future vehicles. Great people over there!
– Betty Davis
This website provides general information regarding our vehicle service contracts. To obtain specific definitions; terms and conditions; coverage; benefits; claim instructions; exclusions; and special state requirements, you must refer to the validated contract you receive upon purchase of one of our plans.